OKTOBERFEST CELEBRATIONS IN ORANGE COUNTY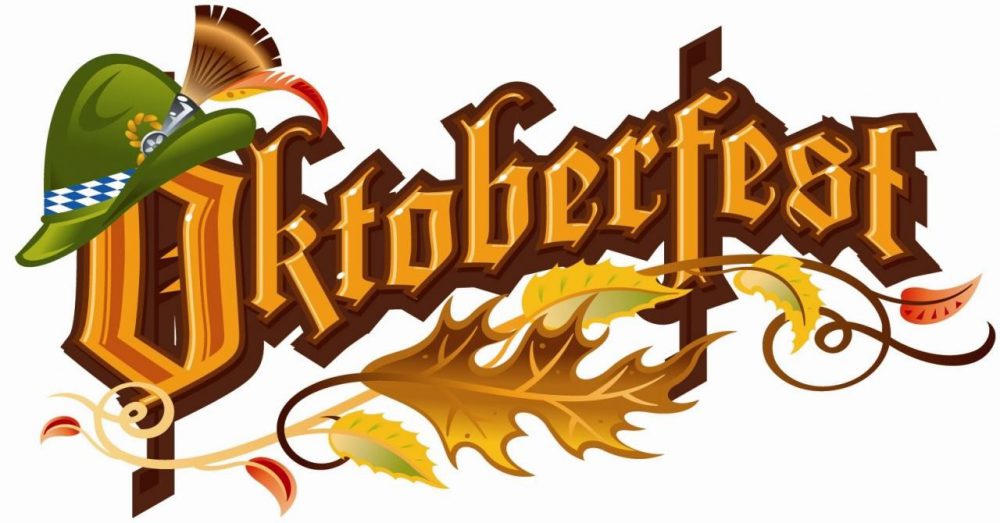 If you're looking for Oktoberfest Celebrations in Orange County, you've come to the right place. Just the mention of Oktoberfest brings visions of beer steins overflowing with thick white foam, dancing guys and gals in Lederhosen and Dirndl dresses, and oompah bands playing robust traditional German music. Not to mention thick, juicy German sausages served in delicious buns toppling with sauerkraut or your favorite garnish. And who wouldn't love being a part of that?  Or at least once a year during Oktoberfest season….right? We've accumulated a list of Octoberfest celebrations throughout Orange County, and they're listed below.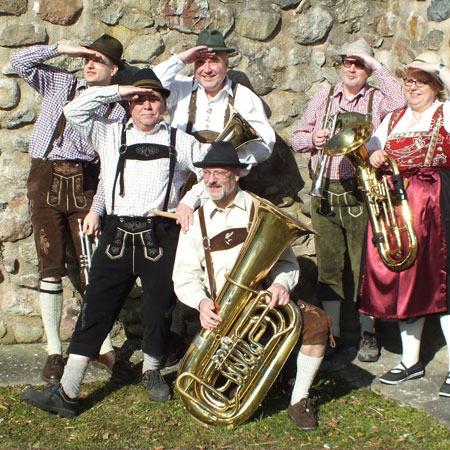 The Oktoberfest tradition started  in 1810 to celebrate the October 12th marriage of Bavarian Crown Prince Ludwig (who later became King Louis l) to the Saxon-Hildburghausen Princess Therese. The citizens of Munich were invited to join in the festivities which were held for five days on the fields in front of the city gates. It went on until October 17th and ended with a horse race.
The annual Oktoberfest Festival in Munich, Germany is held over a two-week period, ending on the first Sunday in October. At the Munich event, the only beer served comes from the original six-breweries in Munich, and the celebration is kicked off with the Mayor of Munich tapping the kegs with as few swings of the hammer as possible.
While we think of Würstl (traditional German sausages) as the food of choice at an Oktoberfest celebration, the Germans also celebrate with roast chicken, roast pork, roasted ham hock, grilled fish on a stick, pretzels (of course), potato and/or flour dumplings, and cheese noodles.  Those Germans really know how to throw a party!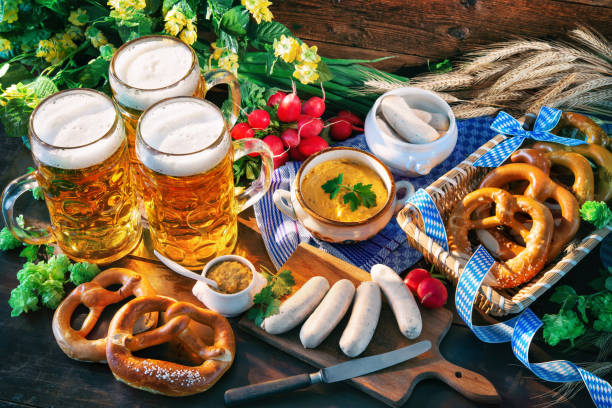 If  you're wondering what to wear to Oktoberfest, or if you're hosting a party and want to know what colors to use,  the traditional colors are blue and white. These colors signify harmony and peace. If you want to stay within tradition, then try and drink and/or serve only beers that are tapped in the Fall. Here is a list of just a few:  Jack's Abby Copper Legend, Ayinger Oktober Fest-Märzen, Paulaner Oktoberfest, Schilling Konstantin, New Glarus Staghorn, Sierra Nevada Oktoberfest, Hi-Wire Zirkusfest, and Surlyfest.
What makes Oktoberfest beer different than other beers? In America, our Oktoberfest beers tend to be red in hue, and slightly sweeter. At the Munich festival the beer is golden and brewed to a higher gravity, resulting in a higher alcohol content than other beers.

The name Oktoberfest means the world's largest Volksfest (beer festival and travelling funfair.) And "Servus!",  the informal Bavarian greeting, is the way to say hi to those  you encounter at your Oktoberfest celebration.
So, if all this sounds like something you would like to be part of, check out our list below for an Oktoberfest Celebration in Orange County near you. Get your German garb on and head out to fun and frolic you're sure to remember.  And as the Germans say…"Prost" (Cheers).
See You Around the OC!

Written by: Pubisher Patricia Braun
Research Assistant: Erica Nielsen
OKTOBERFEST CELEBRATIONS IN ORANGE COUNTY
Anaheim Oct. 1- Oct. 24 1340 S. Sanderson Avenue  (714) 563-4166  Website
Anaheim  Sept. 17- Sept. 19  First Annual Radiant Oktoberfest!  1566 W. Lincoln Ave   (714) 661-5790  Website
Costa Mesa  Oct. 8  9th Annual PY OCBF Brewfest at The MET  535 Anton Blvd  Website
Costa Mesa  Oct. 29- Oct. 30  Boo Ha Ha – Haunted Oktobeerfest 2021  88 Fair Dr  Website
Cypress Oct. 2  St. Irenaeus Oktoberfest 2021  5201 Evergreen Ave  Website 
Huntington Beach  Sept. 19- Oct. 31  Oktoberfest  7561 Center Ave. #49  (714) 895-8020  Website
Irvine  Oct. 2  OCSC Oktoberfest  8272 Great Park Blvd  Website
Lake Forest  Sept. 25  Serrano Park Oktoberfest  21180 Paseo Sombra  Website
Placentia  Sept. 18  Stereo Oktoberfest  950 South Via Rodeo  714-993-3390  Website
San Juan Capistrano  Oct. 2  Oktoberfest at The BrewHouse  31896 Plaza Dr. Suite D3  949-481-6181  Website
Santa Ana  Oct. 2  Santa Ana Oktoberfest  604 E Dyer Rd  Website
Tustin  Oct. 3  Tustin Backyard Brewfest  14712 Prospect Avenue  Website
Yorba Linda  Oct. 1- Oct. 3  Oktoberfest  19767 Yorba Linda Blvd. (714) 970-2771  Website