PUMPKIN PATCHES IN ORANGE COUNTY
If you love Fall and all the festivities that come with it, you most certainly like carving pumpkins for Halloween.  And while you can buy pumpkins at almost any grocery store these days, taking the family to a pumpkin patch is so much more fun. Below we have a list of pumpkin patches in Orange County. But first….let me tell you aobut the Legend of Stingy Jack.
THE ORIGIN OF CARVING PUMPKINS
Carving of pumpkins also known as Jack-O-Lanterns, came to the United States with our Irish immigrant ancestors. Their tradition began with the Celts, who hollowed out and lit the Jack-O-Lanterns to keep "Jack" away. As legend has it, Stingy Jack tricked the devil out of money. So, when Jack died, God didn't let him into Heaven. And the Devil didn't let him into Hell. So he is destined to roam the world with a hollowed-out turnip with a light in it. The Irish began to carve pumpkins with ghoulish faces and lit them in order to keep Stingy Jack away.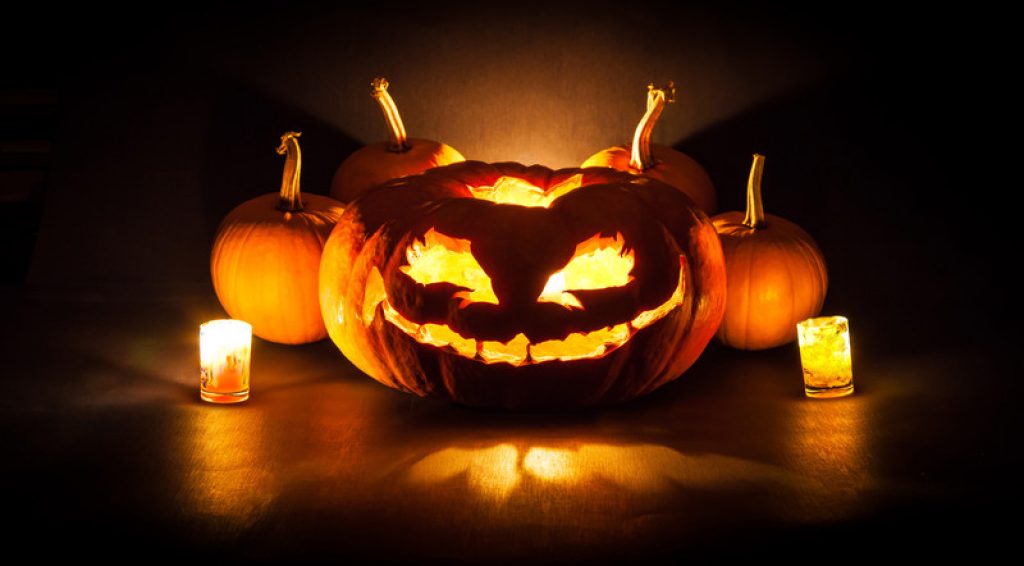 THE LEGEND OF STINGY JACK
Here is how the story of Stingy Jack goes:
Jack invited the Devil to have a drink with him on All Hallows'-Eve (Now known as Halloween). Of course, the Devil couldn't pass up the invitation and possibility of getting a new soul. Now Stingy-Jack was just as cunning as he was stingy, so he made up a story to convince the Devil to turn himself into a coin to pay for the drinks. Never anticipating he was falling into a trap, the Devil agreed. But before the Devil discovered he was outsmarted, Stingy-Jack stuck the coin in his pocket next to a silver cross for protection to prevent the Devil's escape.
Stingy-Jack decided the following Halloween to invite the Devil to join him to eat some fruit. The Devil assumed the offer was made in good faith by someone that showed great promise in the underworld. Feeling more confident than ever, Stingy-Jack told the Devil the best fruit was high in a certain tree that he was unable to climb. The only way that they could enjoy eating it was if the Devil went up the tree to drop the fruit down.
As the Devil busied himself picking fruit, he was unaware of what Stingy-Jack was doing on the ground. He was carving a cross in the tree, which confined the Devil above. As it seemed, Stingy-Jack outsmarted the Devil a second time. This time he made the Devil promise to leave him alone for ten years and by chance, if he should die, the Devil  would not take his soul. Fuming, the Devil agreed yet again, while planning his own special revenge.
During that stretch of time, Stingy-Jack did indeed die. However, God refused to let his soul into Heaven. Stingy-Jack went to the Devil with hopes of getting into Hell, but the Devil had a long memory, and wanted Stingy Jack to pay. So, he told Stingy-Jack that he was keeping that promise he wanted so much: to not be put in Hell.  But as an alternative, the Devil gave him a burning coal as a parting gift to help him light the way. To preserve its glow, Stingy-Jack stuck the burning coal inside a carved-out turnip, where he carries forever through the Halloween night, wandering restlessly through time.
Well, there you have it…the beginnings of carving pumpkins. If you would like to have some Halloween fun of your own, and visit one of our many pumpkin patches in Orange County, we have a list of locations, all throughout our great County, that promise to provide fun for the entire family. And who knows….you might even catch a glimpse of Stingy Jack stalking the grounds. You never know….stranger things have happened. And if you're looking for Halloween Haunts in Orange County be sure to read click on the following link: https://www.mylocaloc.com/blog/halloween-haunts-2021/.
Happy Halloween from the Team @ My Local OC.
Written by: Patricia Braun – Publisher My Local OC
Erica Neilsen: Research Assistant My Local OC
PUMPKIN PATCHES IN ORANGE COUNTY

| | | | | |
| --- | --- | --- | --- | --- |
| Anaheim | Sept. 29- Oct. 31 | Pumpkin City | 2180 E Lincoln Ave | Website |
| Brea | Oct. 1- Oct. 31 | Enchanted Country Pumpkins | 480 N State College Blvd | Website |
| Costa Mesa | Oct. 1- Oct. 31 | Seasonal Adventures Pumpkin Patch & Christmas Trees | 88 Fair Dr Lot C | Website |
| Dana Point | Saturdays in October | South Coast Farms | 24040 Camino Del Avion | Website |
| Irvine | Sept. 18- Oct. 31 | Tanaka Farms | 5380 3/4 University Dr | Website |
| La Habra | Oct. 1- Oct. 31 | Santas Garden | 777 S Beach Blvd | Website |
| Laguna Hills | Oct. 1- Oct. 31 | Pumpkin City | 24203 Avenida De La Carlota | Website |
| Orange | Sept. 16- Oct. 31 | Irvine Park Railroad | 1 Irvine Park Rd | Website |
| Placentia | Oct. 11- Oct. 29 | The Pumpkin Patch | 300 Yorba Linda Blvd | Website |
| San Clemente | Sept. 16-  Oct. 31 | ABC Tree Farms & Pick of the Patch Pumpkins | 101 W Avenida Vista Hermosa | Website |
| San Juan Capistrano | Sept. 27- Oct. 31 | River Street Ranch | 31791 Los Rios Street | Website |
| Yorba Linda | Sept. 29- Oct. 29 | Frostys Forest Christmas Trees & Pumpkin Patch | 16951 Imperial Hwy | Website |